Light construction tools and yard tools available to rent. Rates, terms, and pricing vary by equipment.
Yard, Soil, and Turf Tools:
Aerator / Core Plugger
Ryan Lawnaire ZTS stand on aerator 30″
Walk Behind self propelled 19" / 26"
Pull Behind water tank style 36"
Pull Behind 60" (requires 1 7/8" ball)


Mini Tiller / Cultivator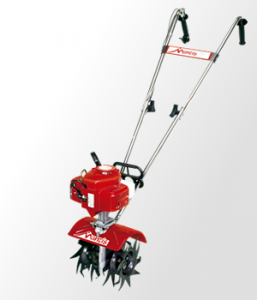 Rear Tine Tiller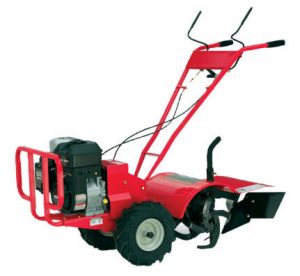 Front Tine Tiller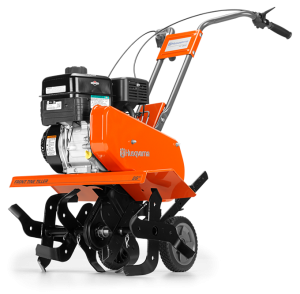 Backpack Blower Echo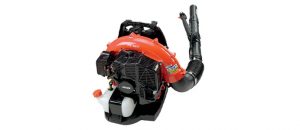 Auger / Post Hole Digger 8″ Bit
Spreader 100 lb Push.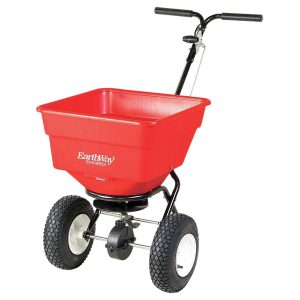 Pressure Washer cold water 3400 psi. 50' hose
Extendable Wand for pressure washer
Rotary surface cleaner

Sidewalk Edger (walk behind)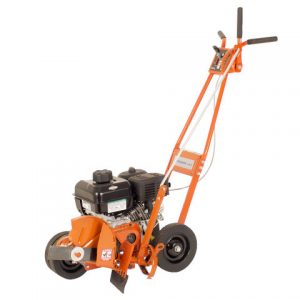 Brush Cutter 26" (walk behind)

Log Splitter 2″ ball mount included. 24" capacity 26 ton. Splits horizontal or vertical.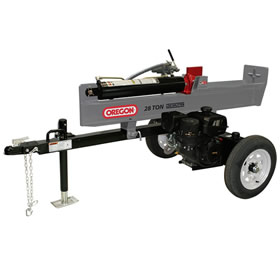 Wood Chipper Brush Bandit XP90. 40HP gas. 5000 lb. 9" maximum diameter.
Works best with 6" or under. Pintle hitch included. Full size truck or SUV with trailer brake controller recommended for towing.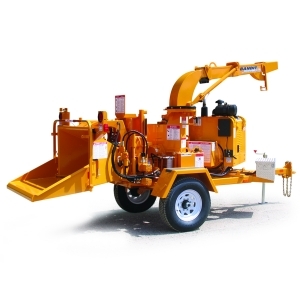 Moving Equipment:
Appliance Mover


12′ Dump Trailer. 82″ wide, 12,000 GVWR. 8,500 lb Payload. Tarp kit and ramps included. 2 5/16″ ball mount.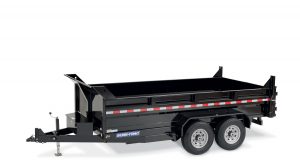 Construction Equipment:
Plate Compactor  Altrad Belle 18″ X 21″.
180 pounds. Honda GX160 gas engine.
Floor Saw (Target Saw) 14″ diamond blade. Water hookup. Concrete or asphalt.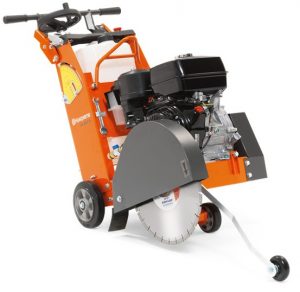 Compact Trencher Ditch Witch 1030. Honda gas engine. 900 lb.
30″ trench depth. 6″ trench width.
Includes tilt trailer.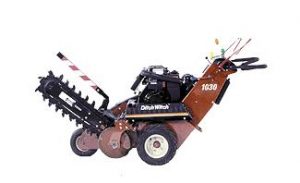 Mini Excavator Caterpillar 302.7D long stick. Diesel engine. 6,500 lb. Back-fill blade. Choice of 12″, 18″, or 24″ bucket.
14′ digging depth. 30″ track width.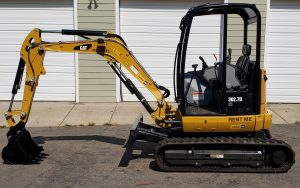 Mini Excavator Caterpillar 305E2. Diesel engine. 11,500 lb. Hydraulic thumb. Back-fill blade. Choice of 18″ or 24″ bucket.
16′ digging depth. 78″ track width.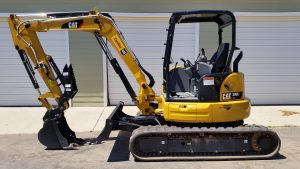 Skid Steer Loader Caterpillar 232B. Diesel engine. 6800 lb. 66" bucket width. Choice of smooth or tooth bucket.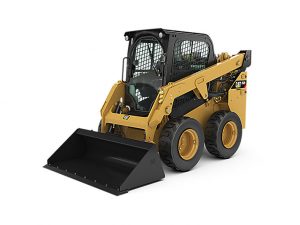 Compact Track Loader Caterpillar 259D. Diesel engine. 8950 lb. 72" bucket width. Choice of smooth or tooth bucket.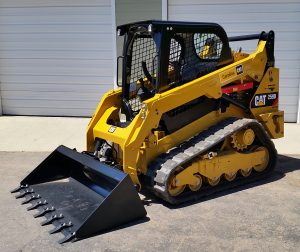 Attachments for Skid Steer Loaders:
Open Bottom Root Grapple 66"
Brush Cutter 60" & 72″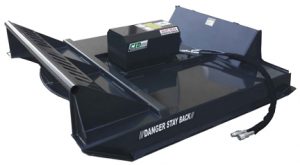 Auger Attachment 12″, 24″, 36″ bit
Pallet Forks 48"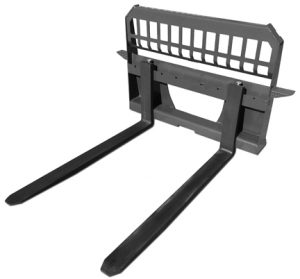 3 Point Hitch Attachment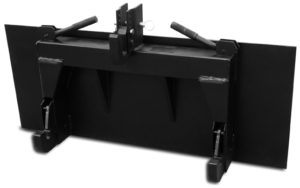 Mini Skid Steer & Attachments:
Mini Skid Steer Ditch Witch SK800. 25HP diesel. 3000 lb machine weight. 860 lb operating capacity. 42″ width. 86″ hinge pin height. 105″ operating height.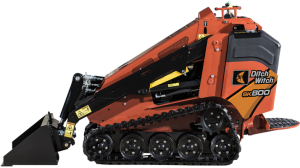 Standard Bucket 44″ smooth edge.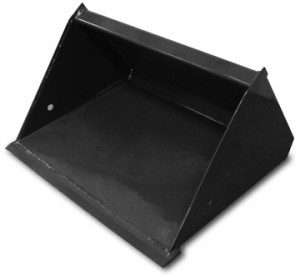 Tooth Bucket 44″

Trencher 36″ length. 6″ trench width. 48″ trench depth.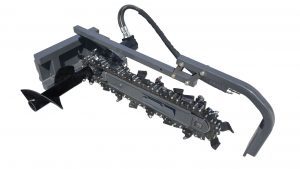 Harley Rake 58″ wide.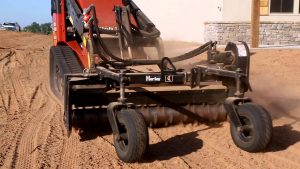 Auger Attachment 6″ or 12″ bit.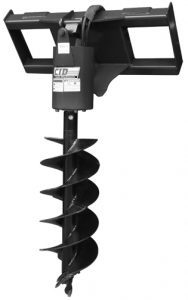 Root Grapple 44″ width.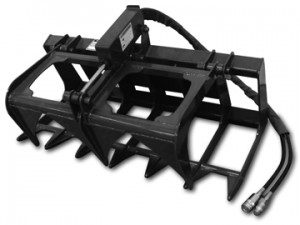 Pallet Forks 42″ length.